The Unknown Alien Species' Homeworld
is the homeworld of the strange
extraterrestrials
who
invaded
Earth
in 2011. The creatures who invaded Earth may have been driven back to their homeworld if they were defeated, however, it is unknown if they ever were.
Description
Edit
It is unknown what the name of the planet is or where it is located, but the planets' inhabitants were aggressive and cruel-hearted. The homeworld is most likely breathable by humans because the air on Earth is breathable for the extraterrestrials. The extraterrestrials' home planet was most likely very advanced in technology, judging by their use of advanced transportation to/on Earth. The homeworld's resources may not have been suitable enough for the aliens to survive, which may have been a cause of their invasion of Earth. The homeworld's inhabitants were very intelligent because of their use of advanced technology and their strategies (such as monitoring the US Military's every move through their radio communications.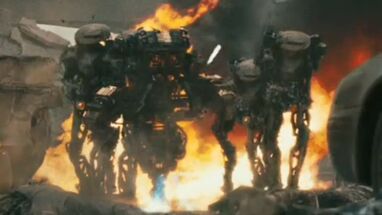 Ad blocker interference detected!
Wikia is a free-to-use site that makes money from advertising. We have a modified experience for viewers using ad blockers

Wikia is not accessible if you've made further modifications. Remove the custom ad blocker rule(s) and the page will load as expected.