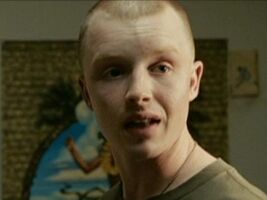 Shaun Lenihan, commonly known as "Rookie", was a marine in Echo Company, 2nd Battalion 5th Marines. He was wounded during first contact, and had to be taken away by a helicopter after reaching the police station. As the helicopter was taking off, an Alien Wedge Ship destroyed the helicopter with explosives, killing everyone, including Shaun Lenihan, inside. Corporal Lee Imlay, who was watching over the "Rookie", was deeply saddened because Shaun Lenihan was such a young and useful marine.
Ad blocker interference detected!
Wikia is a free-to-use site that makes money from advertising. We have a modified experience for viewers using ad blockers

Wikia is not accessible if you've made further modifications. Remove the custom ad blocker rule(s) and the page will load as expected.